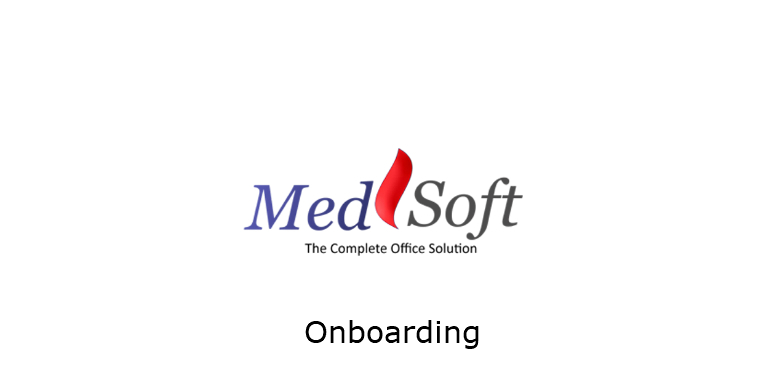 Welcome to MedSoft!
The Onboarding page is designed to provide you with the information you need to seamlessly transition to MedSoft.
Clinic Owners – Start Here
Welcome! We're so glad you chose MedSoft, and we look forward to helping you grow your clinic! As soon as you have access to MedSoft, you'll want to set up (or confirm, if we set it up for you) your system settings. Use our step-by-step walk through so you don't miss anything.
A great second step would be to confirm your clinic Charges and update anything as needed.
Front Office Assistance
Registering New Patients
All About Appointments
The Patient Center
      Reports
Therapist Tools
All About Documentation
Other Helpful Tips
Ready for More In-Depth Knowledge? Check out our Reports and Widgets page.