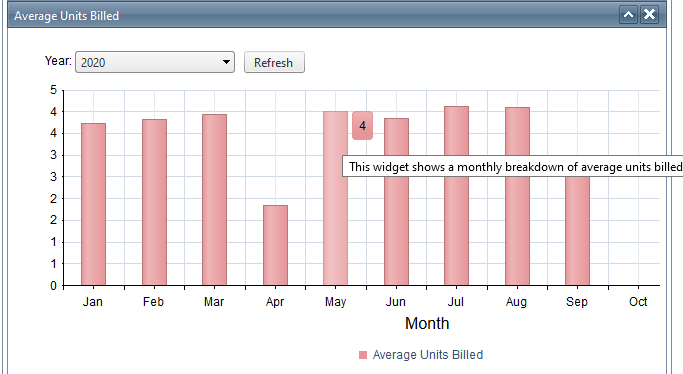 The Average Units Billed widget can be found on the Financials tab when adding a new widget.
This widget shows the average number of units billed for each month of the year displayed. The goal of this widget is to help clinics identify any trends or changes in their billing units over time.
Important information to note with the Average Units Billed widget:
This widget does NOT include any data from Cash patients. If a patient has the "Cash" box selected on the Detail screen in the Patient Center, their appointments and billed units will have no bearing on this widget.
The widget totals all billed units for the month (excluding only Medicare codes related to MIPS) and divides those units by the total number of checked-in visits (again, excluding cash patients from both numerator and denominator).