Beginning January 1, 2020, CMS requires the use of the CQ modifier to denote outpatient therapy services furnished in whole or in part by a physical therapist assistant (PTA) in physical therapist (PT) private practices, skilled nursing facilities, home health agencies, outpatient hospitals, rehabilitation
agencies, and comprehensive outpatient rehabilitation facilities.
A similar modifier, identified as CO, is required for services furnished by an occupational therapy assistant.
Beginning January 1, 2022, these services will be paid at 85% of the Medicare physician fee schedule amount that is otherwise applicable.
You can learn more about these changes and the specific details around them using this APTA resource, which outlines many specific scenarios when the PTA Modifier is and is not required.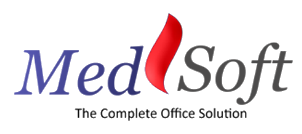 Beginning January 1, 2020, MedSoft will log which user adds each billing code to the documentation.
When filling out an exam, PTAs should only add the billing codes for services that the PTA performed. All billing codes added to an exam by a PTA will be billed with the CQ Modifier for the appropriate insurances.

PTs should add only the billing codes for services performed by the PT. These services will not be billed with the modifier.

Selecting billing codes for services that the logged in user did not perform could have adverse effects on billing and reporting.