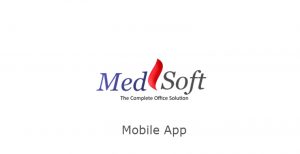 MedSoft's Mobile App allows you to view your scheduled and overdue tasks. The App Home Screen will show you the number of tasks you have due today, as well as any overdue. You can access those tasks through the menu in the upper right corner of your home screen.
Once on the Tasks window, you will see a list of all of your open tasks leading up to today's date. To open a task, tap on it. You can enter notes and update the task on the detail screen. If the tasks does not require any additional notes, you can simply swipe right and click on the check mark icon to complete the task.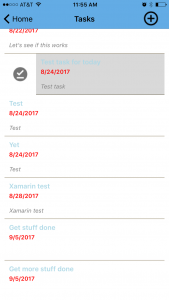 To schedule a new task while in the Mobile App, click the "+" icon in the upper right on the Task window.