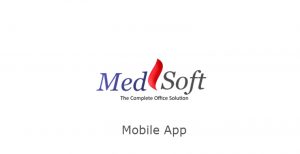 MedSoft's calendar shares directly over to the new Mobile App. The current version of the app allows each user to view one calendar resource. This means that each therapist can view his/her own calendar, but not other calendars. You'll see the number of appointments scheduled for today and tomorrow on the App Home Screen. Click on the menu in the upper right to open the calendar.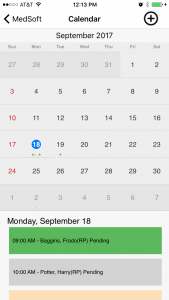 Tap any appointment below the calendar to open the check-in window.
The Check-in Window
The Check-in Window shows the details of the patient's appointment, as well as previous appointments.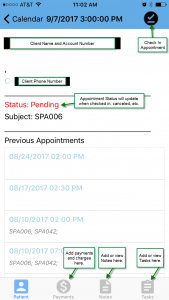 Check in the appointment with the icon at the top right. Use the menu buttons at the bottom to access other MedSoft features. Learn more about Payments, Notes and Tasks in this post.